The first Business Owners Forum event for 2010 will be on "The Art of Networking".  We have delayed this a little from the usual "third Thursday of January" to get past the holiday season.  This will be a repeat of the Whangarei December event featuring a panel discussion on "The Art of Networking".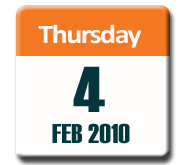 This event will be hosted at the new BNZ Auckland CBD office on level 8, 80 Queen Street from 5:30pm (sharp) to 7:00pm.
As always with BOF events, discussion will be driven by those who attend on the night – and the panelists will keep things moving along quickly.  We have three great panelists, and here's what you can expect to be covered over the hour and a half:
Fraser Hurrell, a director of ElevateCA Limited will talk about his experience with using social media tools such as twitter, facebook and blogs to drive leads and sales.  He has some good practical advice from the coalface on how to get results networking online without letting these tools become counterproductive and consume your time.

Michael Masterson is a born networker – and has used his skills in this area to quickly pull quality engaged teams together from scratch in corporate roles – for example as CEO of SalesForce when establishing and quickly growing a New Zealand presence from zero.  Michael's presentation on The Art of Networking is humourous and packed full of practical tips and advice.

Sarah Lochead-MacMillan, author of "The Naked Networker" says that entering a networking event for the first time can generate the equivalent feelings as attempting to socialise naked.  She will give some tools and techniques to get past these feelings – and enable you to form and drive a sustainable network. *Spoiler: 

There will be no naked networking at this event

*.
Format is casual over pizza, beer and wine – and Business Owners Forums are always lively events!  These events are targeted to owners of businesses with $1 million turnover and more.
Business Owners Forums are supported by ElevateCA Limited, BNZ, The Bottom Line Expense Reduction and Webb Ross Lawyers.  The ethos of the Business Owners' Forum supporters is to give back to the business communities which support us.  In line with this ethos, Business Owners' Forum events are always free of charge.
If you would like to be invited to this event, please contact ElevateCA.