Here's a summary of my presentation at from yesterday's Business Owners Forum.  I'm no social media expert – but I do use Twitter, Facebook and blogs to generate interest in two businesses – one is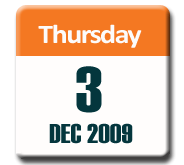 here at Elevate CA, and the other is BrightMind LABS, a business that develops psychological tools wrapped in computer games for kids with mental health issues. Elevate CA sells services, and BrightMind LABS sells products online.  We have had a mixed experience with using social media tools to drive leads and sales, and that's what I'm going to discuss here.
Twitter
It's easy to dismiss Twitter as almost pointless, and a complete time waster, right?
Perhaps wrong.
Consider Dell, who have a successful Twitter presence.  Dell posts daily specials promoted only through Twitter – and has nearly 800,000 followers resulting in several $millions in additional sales solely from its Twitter community.  This is from one person sitting at a computer manning the Twitter account at Dell head office in Texas.
It's important to remember that Twitter is intended primarily for people rather than businesses.  So, as your business makes its way onto Twitter, you should endeavour to look and act like a human!  As a business owner, this opportunity to personify your brand is a great platform to develop a relationship between your clients and your business.
On the subject of Twitter bringing a human face to brands, here's an interesting story:
Back in July, Australian marketing company Razorfish performed a Twitter experiment with the Pepsi and Coke .  The goal of the experiment was to get arch rivals Pepsi and Coke to follow each other.  Razorfish posted this tweet:

"To end an old war: Dear @pepsi and @cocacola, why not follow each other on Twitter and be friends"

The results were interesting. Hundreds of people started retweeting the message and within eighteen hours both Coke and Pepsi had exchanged pleasantries online.

Check out the full story on the Razorfish blog here.
So much for Dell, Coke and Pepsi – how about our more humble experiences with Twitter?
At last count this morning, ElevateCA had 2,607 followers on Twitter – many of whom are business owners in our target market of Whangarei, Northland and Auckland.  I also pulled out our website referral stats this afternoon from Google Analytics.  In the past week, we have had 119 unique visitors referred to this site from various other websites.  Interestingly a huge 99 visits were referred from Twitter.  Compare that with just 4 visits referred from our online yellow pages listing, and just three from finda.co.nz where we are also listed.
So how do you motivate people to click through and visit your web site from Twitter?
There are probably many ways of doing this, but what we do is write something short (must be less than 140 characters) on Twitter that captures attention – and then provide a link through to our blog which expands on the subject matter.  Here's an example.
A couple of weeks ago, I posted this tweet referring to an East European directory listing scam which almost caught us out – I used 94 characters out of the 140 available:
"Looking for quality inbound links? WARNING: Beware the World Business Guide! http://bit.ly/R4glE"
The URL at the end of the message (http://bit.ly/R4glE) takes you through to our blog post which exapnds on the tale – and where of course we are not limited by wordcount in telling the story.
To get a shortened URL for your blog or web page – so you don't use scarce characters by having to type a long web address in full – visit www.shorturl.com where you can shorten a long web address for Twitter.  It's free and easy.
Every time we post a tweet linking back to the web site, we get an immediate decent spike in on-line traffic referred from twitter.
Nice.  And it takes very little time or effort.
Facebook
Facebook is for kids, right?
Correct – but now it is also for businesses.
From earlier this year, one has been able to create business pages on Facebook.  The good news is that like Twitter, these are free.  These pages can give your business an identity on Facebook which can strengthen your brand.  Current or potential customers can become fans of your page and by doing so they receive the updates that you post to your page.   One of the powerful things about Facebook pages is that every time a person becomes a fan of your page, all of their Facebook contacts see that they have become a fan.   This often attracts other followers as well as adding to the buzz around your business.
You can use your Facebook page to not only share your company information, but you can also use it to post photos, videos, applications and messages.  Any activity that you perform on your Facebook Page is then broadcast into the mini-feeds of your followers.  Of course you do need to keep it interesting, as every fan is only one click away from disengaging themselves from your page!
So does Facebook actually work for businesses?
Our experiences say the answer is both yes and no.
Back in April – on the same day – I set up two Facebook pages – one for Brightmind LABS, and the other for ElevateCA.
The BrightMind LABS Facebook page now has over 1,000 followers – all of whom receive our regular updates and many actively contribute to the page.  I put plenty of links back to the BrightMind LABS web site on the page, and a lot of people click through, and also frequent the BrightMind LABS website where they can potentially purchase on-line.
One Thousand engaged followers, I that's better than I expected from the "toe in the water" Facebook Page experiment for BrightMind LABS.
So what about Elevate CA – how many Facebook followers do you think we might have?
I'll tell you – just TEN!
The Elevate CA directors are three of them.  And Rebecca's relatives make up the other seven.  So we have written Facebook off as a dismal failure for ElevateCA.
Facebook doesn't work for all businesses.
So what have we learned?
Get where the audience is … don't expect them to come to you cold.  Its easier and cheaper to capture your audience where they already are rather than trying to motivate people to visit someplace they don't already go.
Once you have engaged your audience on Twitter, Facebook, Youtube, Flickr, Linkedin or wherever, it's much easier to entice them to make that one more click through to your blog or web site.
Fraser Hurrell is one of three directors of Elevate CA Limited, Chartered Accountants & Business Advisors in Whangarei, New Zealand.