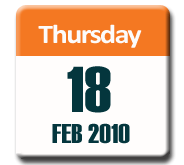 Last night's Business Owners Forum was a success – thank you to all who came along to the new BNZ Partners Centre in Whangarei and contributed to the discussions.  The topic was "monitoring your business performance", and the three panelists did a great job of presenting different views of the subject.
Roger Taylor, an owner of Pacific Motor Group in Whangarei, discussed the strategies to monitor daily performance used by a large player in a volatile industry.  Issues such as large inventory holdings, high fixed costs, slim margins and long lead times on inventory purchases mean that excellence in day to day performance measurement is a real competitive advantage in this industry.  Roger shared with us some of the ways that Pacific Ford succeeds in this area – in particular his model for measuring "working days to break-even" each month – and the art and science he and his team apply when striving to improve this number.
Dean Subritzky, a director of Elevate CA Limited, illustrated that the key performance indicators for every business will be different – and where businesses in one industry may find it necessary to focus on issues such as stock turnover, others may be more interested in gross profit on each job – or debtors levels, or gross sales or perhaps retention of key skilled staff.  Dean discussed the need to first identify which key performance indicators are critical for your business – and then to set about devising systems to measure those in real time, and to continue to review, improve and simplify the method of gathering and measuring this key information.  One size definitely does not fit all when monitoring business performance.
Geoff Grigg, business partner at BNZ Whangarei, gave the group some valuable insights into how the banks measure the performance of their business customers.  He explained which measures the bank finds most important, how they use the information they gather for making risk and pricing decisions – and how the banks benchmark their business customers' performances against industry norms.  As always, Geoff's frank discussions around the decision making processes within the bank were useful to any business owner interested in reducing their risk profile with their bank – and in the process improving the pricing of their financing.
A great session – as usual in a casual format over pizza, beer and wine – and with a good varied selection of local business owners in attendance.
Business Owners Forums are targeted to owners of businesses turning over at least $1m per annum – they are hosted monthly alternating between Auckland and Whangarei on the third Thursday of the month.
If you would like an invite – or to be included on the regular email list, just contact Fraser Hurrell.    And if you have ideas for future BOF topics, we'd really like to hear them  – just click here and use the comments box at the bottom of the post >>>.
Fraser Hurrell is one of three directors of Elevate CA Limited, Chartered Accountants & Business Advisors in Whangarei, New Zealand.