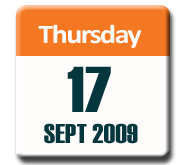 The September Business Owners' Forum will cover the topic "Managing Cashflow".  This is the first Business Owners' Forum to be hosted in Auckland, and will be a repeat of this popular topic which was presented in Whangarei in June.  From here on, Business Owners Forums will be held on the third Thursday of every month – and will alternate between Whangarei and Auckland.  The September BOF will be in Auckland, October in Whangarei – and so on.
Managing Cashflow is a big topic – there is a lot of content to cover.  We have assembled a great panel of three to bring some healthy discussion and alternative viewpoints to the evening.  On the panel is Michael Masterson from The Bottom Line Expense Reduction, David Caddie – a Commercial Partner from BNZ and myself – a Director of Elevate CA Limited.
Together we will cover off some practical tips to manage cashflow in your business, the business and tax implications around cashflow issues – and some insights around current thinking from the banks regarding business cashflow issues.
In September, the Business Owners' Forum will be held at The ICEHOUSE, Level Two, Textile Centre, 117 to 125 St George's Bay Road, Parnell.  This is a great venue – click here for directions.  Format is casual over beer, wine and pizza.
September's event will be on Thursday 17 September 6:00pm to 7:30pm.
The Business Owners' Forum is supported by Elevate CA Limited, The Bottom Line Expense Reduction Limited, The ICEHOUSE, BNZ and Webb Ross Solicitors.  The ethos is to provide a forum for business owners to meet and discuss relevant business issues amongst their peers in a casual environment without a sell from the supporters.
Entry to The Business Owners Forums is by invite – and there is no charge.  The target audience is owners of businesses with a turnover of $1 million and above.  If you'd like an invite, and you're not on our list just contact us at forums@businessownersforum.net.nz
Fraser Hurrell is one of three directors of Elevate CA Limited, Chartered Accountants & Business Advisors in Whangarei, New Zealand.