Date/Time
Date(s) - 11 May2016
7:30 am - 9:00 am
Location
Whangarei - ElevateCA Office
Categories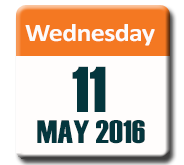 There has been a lot of media attention recently about the voidable transactions regime and a lot of misinformation concerning the risks businesses face when dealing with insolvent companies.  This event will explain the voidable transactions regime – and how it has been shaped and altered by recent New Zealand Court decisions.
This event will be presented by Damien Grant – a Director of Waterstone Insolvency based in Auckland.  Damien and the Waterstone in house legal team are at the forefront of the evolving law around voidable transactions having litigated several recent cases that have changed the landscape.  Damien will explain, frighten and reassure at this event – although not necessarily in that order.
As always for Elevate CA events, this session will be free of charge and free of sales pitches.  And there will be breakfast, coffee and tea to lubricate quality discussion.
This event will likely be of interest if your business ever finds itself in situations like this:
You suspect that your customer may have solvency issues – and you continue supplying.
You have customers who cannot pay their invoices on normal trading terms – but you continue to extend them credit.
You continue to supply a customer past what would be considered normal trading terms.
You have a customer who you have stopped supplying when they owe you money – and you enter into a repayment plan to bring their debt to you back under control
These scenarios don't necessarily mean you should demand payment and walk away from a customer in a difficult situation, but they may indicate you are entering into a trading relationship with a troubled company.  Best to understand the risks and make an informed decision before you offer your support by continuing to extend credit.
Bookings
Bookings are closed for this event.