Date/Time
Date(s) - 15 Jun2016
7:30 am - 9:00 am
Location
Whangarei - ElevateCA Office
Categories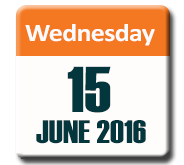 Break even is the level of sales at which costs associated with achieving those sales equals the revenue.   A business will make a profit at sales above break even.  Depending on the nature of the business, break even could be calculated per day, per week, per year.  Do you know your business' break even?
Break even analysis can lead to better pricing strategies and assist with business decisions.
This event will be held at the Elevate CA Limited offices 7:30am on Wednesday 15 June.  You can find us at level 4, 35 Robert Street, Whangarei.
At this Boardroom BOF event, Dean Subritzky will discuss some practical strategies for analysing your break even – and show you how to put these to immediate good use in your business.  This will be a small group limited to eight business owners – so there will be plenty of opportunity to discuss the challenges that are relevant to you. 
Boardroom BOF events run from 7:30am to 9:00am in the Elevate CA boardroom.  Numbers are limited to eight – and these events are for owners of businesses  that employ staff and have a turnover of more than $1m pa.  Coffee, juice and a light breakfast will be served to help lubricate quality discussion – and as always for Elevate CA events, there is no charge.
Elevate CA runs events events for business owners alternating between Whangarei, Albany and Newmarket – with events scheduled each month.  Check the "Events" tab above to see if there are any other events which might be of interest to you.
If you'd like to attend this event, email Fraser Hurrell (fraser@elevateca.co.nz) before this event fills up. And if you'd like to be included on the invite list for future events, just add your contact details in the box to the right.
Bookings
Bookings are closed for this event.