Date/Time
Date(s) - 14 Apr2016
5:30 pm - 7:00 pm
Location
North Harbour - BNZ Partners
Categories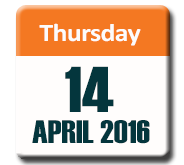 Growth usually demands investment in assets, systems, staff, marketing initiatives – and working capital to fund increased debtors, work in progress and inventory.  Without cash, even the most successful business will struggle to achieve growth and realise its potential.  Often the most cash hungry business is one that's in growth mode.
So what are the options when it comes to funding the growth of your business?  Should you offer a stake to an equity partner – or borrow funds from the bank or elsewhere?  What are the true costs of those options?  What might sway your decision one way or the other?  What if you can't find a suitable equity partner – and lenders don't share your enthusiasm?
These are age old questions – and often you don't know the right answer for certain until after the event.  It's easy to be wise in hindsight.  The panel at this Business Owners Forum event will focus on the dilemmas and decisions to be made when considering how to fund the growth of your business. 
Bookings
Bookings are closed for this event.