Date/Time
Date(s) - 20 Oct2016
5:30 pm - 7:00 pm
Location
North Harbour - BNZ Partners
Categories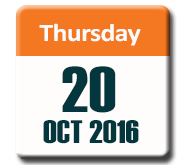 Many business owners hold valuable assets in Trust in the hope that will protect them from financial attack.  But can you trust your Trust when it comes to the crunch?
Under what circumstances can a liquidator bust your Trust if your business falters – or through the misfortunes of an unrelated person?  What does it take to properly manage your Trust?  What effect will the proposed changes to Trust legislation have for you?
This BOF event will include the latest thinking from the legal profession – as well as some horror  stories about what can and has gone wrong and what you can do to ensure you can trust your Trust.
We have assembled a quality panel to discuss these issues.  This Business Owners Forum event will be held at the BNZ Partners facility on Constellation Drive, North Harbour at 5:30pm for a 5:40pm start on Thursday 20 October – and will run through to 7:00pm.
As always for Business Owners Forum events, this session will be free of charge and completely free of sales pitches from the supporters or the panellists. And there will be pizza, beer and wine to lubricate quality discussion.
Business Owners Forums are held monthly – alternating between Whangarei, Albany and Newmarket venues. Although no two Business Owners Forum events are the same, this event will be more or less repeated in Newmarket on Wednesday 16 November.
If you'd like to attend this event, email Fraser Hurrell (fraser@elevateca.co.nz) before this event fills up. And if you'd like to be included on the invite list for future events, just add your contact details in the box to the right.
Bookings
Bookings are closed for this event.