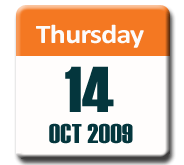 Thank you to everyone who participated in the Business Owners' Forum this evening.  It was a great turnout, and there was some quality discussion around employment issues from the panel and the participants.  The format was intended to be three 15 minute presentations from the panelists followed by 45 minutes of discussion from the floor.  But what actually happened was that the participants from the floor drove the discussion along and the evening took on a life of its own.
A great Business Owners Forum session – just what these meetups are all about!
The panelists tonight were:
David Grindle, a partner at Webb Ross Lawyers, who shared with us some of legal trends in getting solutions around the 90 day probationary period – and the redundancy rules.  David stimulated plenty of discussion with his pragmatic views and approach to working in good faith with the employment relationship – and fixing things when good faith just isn't enough.

Rebecca Brennan, a director of ElevateCA Limited, discussed some good practical strategies around performance management and performance measurement.  Rebecca drove home the importance of communication and measurement, and got down to the real "how to" nuts and bolts of the subject.  Her point that "bad news is NOT like wine – it doesn't improve with age" was well received and sparked plenty of good discussion about making the tough calls, raising issues early and avoiding the temptation to sugar coat them.

Michael Masterson, a former CEO of a large Asia Pacific contact centre, shared some practical and amusing anecdotes to make his points about keeping your team fully engaged in their work.  He advocated what he called the three f's – fun, focus and fulfilment – in the workplace, and talked about leading from the front and the little things that make a huge difference.
As always, format was casual over pizza, beer and wine – and the event was well attended by business owners who, judging by the show of hands at the end, all got plenty of good tips and points to take away from the evening.
There was some discussion about possible future topic