The November Business Owners' Forum will feature a panel discussion on employment issues.  It will be hosted by The ICEHOUSE, Level 2, The Textile Centre, 117 to 125 St Georges Bay Road, Parnell – and will be held on 19 November from 5:30pm (sharp) to 7:00pm.  As always with BOF events, discussion will ultimately be driven by those who attend on the night – and the panelists will keep discussions moving along quickly.  We have three great panelists, and here's what you can expect to be covered over the hour and a half: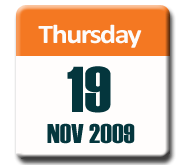 Rebecca Brennan, a director of ElevateCA Limited will discuss the use of tools for performance management and performance measurement – and some great pragmatic ideas and concepts around getting the most from your team.  Rebecca will get straight down to the "how to" nuts and bolts of the subject.

Michael Masterson, a former CEO of the largest contact centre in Australasia who took the business to over 6,500 staff in a short time.  Michael has some humourous and pertinent insights from this experience – and is a great advocate of "leading from the front" in order to keep your team fully engaged.

Paul Diver, a lawyer, employment specialist and HR Partner at the ICEHOUSE, who will share some of the latest and emerging legal issues relating to employment in New Zealand.  Paul is the Plastics Industry multi-employer collective agreement advocate – and also negotiates collective agreements for the Order of St John, Restaurant Brands, Chubb, Otis, DHL and United Group.
Format is casual over pizza, beer and wine – and Business Owners Forums are always rather lively events!  These events are targeted to owners of businesses with $1 million turnover and more.
The ethos of ElevateCA Limited and the Business Owners' Forum supporters is to give back to the business communities which support us.  In line with this ethos, Business Owners' Forum events are always free of charge.
If you would like to be invited to this event, please contact ElevateCA.