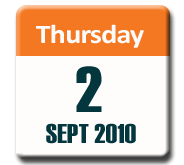 This event will focus on a range of legal and practical topics in the construction trade.  Hosted by Webb Ross Lawyers, a range of experts will be in attendance to speak on areas of particular interest to people in the construction trade.
Presenters will include David Grindle >>>  Partner at Webb Ross Lawyers, Fraser Hurrell >>>  Director at Elevate CA Limited and Trevor Griffiths >>>  Director at Griffiths and Associates Limited.
The matters to be discussed will enhance your knowledge and skills and assist you to build a better business in this industry.  This is the ideal opportunity to upskill and add value to your business. If you are a part of the construction industry, you cannot afford to miss this informative and topical seminar.
Topics which will be covered include:
• Construction Contracts Act – getting the best out of the claims process

• Business development and structure

• Employment matters – changes that affect you as an employer

• Building Management

• Changes to the Building Act

• Business health – what do you need to prosper?

• Leaky homes update
This event will be held from 5:30pm to 7:30pm on Thursday 2 September in the Webb Ross Boardroom.  Numbers are strictly limited to 20, and the event will be repreated at the same time on 9 September.

Webb Ross are located at 9 Hunt Street, Whangarei – and if you're using FourSquare, Webb Ross are  at venue 8118482 >>>.  This event is free of charge for those in the construction industry.  If you'd like to attend, just call us.