This evening the first Business Owners' Forum was hosted at Elevate CA Limited – thank you to the 40 or so business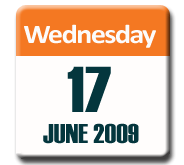 owners who participated in the session and made this a great start to what will become a regular event.  Subject matter tonight was "Managing Cashflow" – a rather relevant topic in today's cash-strapped business environment.
The event covered practical tips and techniques and the indicators that every business owner should be monitoring in this current environment – as well as some useful insights on what banks are looking for and watching at the moment.
On the panel this evening was Michael Masterson – Director of The Bottom Line Expense Reduction Limited, Geoff Griggs – Business Partner at the BNZ Whangarei and myself – one of three Directors at Elevate CA Chartered Accountants.  But discussion was mostly driven from the participants rather than the panel, which was exactly what Business Owners Forums are all about.
Format was casual over pizza, beer and wine – and this worked well, so we'll continue in the same vein for future Business Owners' Forums.  We'd like to drive future subject matter to suit participants, so we'll be in contact with everyone who attended tonight's session over the next week to seek your input for future topics of interest.
We'll talk soon …
Fraser Hurrell is one of three directors of Elevate CA Limited, Chartered Accountants & Business Advisors in Whangarei, New Zealand.