What are Advisory Boards and do you need one?  This very good question will be answered by a panel at this Business Owners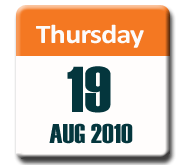 Forum event on 19 August.
This event will be held at The Conference Centre, Penrose, Auckland from 5:30pm for a 6:00pm start – and will run through to 7:30pm on the night.
We have a great panel on the night, each of whom will each come at this topic from a different angle.  On the panel is …
Bruce Sheppard. Bruce formed the NZ Shareholders Association in 2001.  Nine years on it has 1,000 members, 5 branches, a CEO, a large number of substantial corporate backers – and has won considerable respect in the business community, the media and with government. Bruce sits on a number of New Zealand boards and has helped transition these from advisory to a more formal board.  Look forward to a knowledgeable and entertaining presence on the panel from Bruce!

Mike Ashby is an advisor and mentor to SME owners.  He has been educating, motivating and supporting business owners through his development programmes since 2003.  Mike has considerable experience in helping companies put together advisory boards and will share some of his experiences of the pitfalls and success stories from that journey.

Jacqui Bensemann is Managing Director of Argus Fire Protection Services Limited – a company with 100 Staff reporting to an external Chairman and Board of Directors.  Jacqui has made full use both advisory and formal boards in her role and will discuss the pitfalls and benefits of working with boards from the point of view of a business manager or owner.
This will be a must attend session for any business owner who is interested in introducing some good governance, high level advice and external accountability into their business.
For a one page pdf containing details of the venue for this event – including map, driving directions and parking details, click here >>>.
And if you're using Foursquare, The Conference Centre is venue / 7427718.
As always for Business Owners Forum events, this session will be free of charge and completely free of sales pitches from the supporters or the panelists.  And there will be pizza, beer and wine to lubricate quality discussion.
Business Owners Forums are held monthly on the third Thursday of the month – alternating between Auckland and Whangarei venues.
If you'd like to attend this event – or to be included on the invite list for future Business Owners Forum events, just contact Fraser Hurrell >>>.